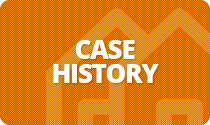 Brianza Plastica: GRP rolls producer since its birth
The company started its activity as GRP rolls producer in 1962
The role of leader as GRP rolls producer has been given to Brianza Plastica since the very beginning of its activity, in 1962. Even though during the years, the company has developed new and innovative ranges of products to diversify its markets and application fields, Brianza Plastica continues to produce GRP rolls in Carate Brianza, the historical headquarters where production lines for thermal insulation panels and fiberglass laminates with continuous hot-laminating process are installed. The GRP rolls production finds primary application in DIY, industrial and agricultural sectors. They are used for different applications: in the DIY sector, to realize greenhouses and, in the flat version, for the construction of sandwich panels and chimneys. Thanks to the great versatility of Brianza Plastica polyester rolls application fields, the company has achieved resounding success among GRP sheets and rolls producers worldwide. A contribution to this achievement has also been played by the eco-friendly production process conducted by the company during the years together with the proprieties of the fiberglass material. Hence, strong resistance to corrosion, lightness and easy handling, stability and durability over the years, low coefficient of thermal expansion and high mechanical resistance even on extreme weather conditions are the main product characteristics.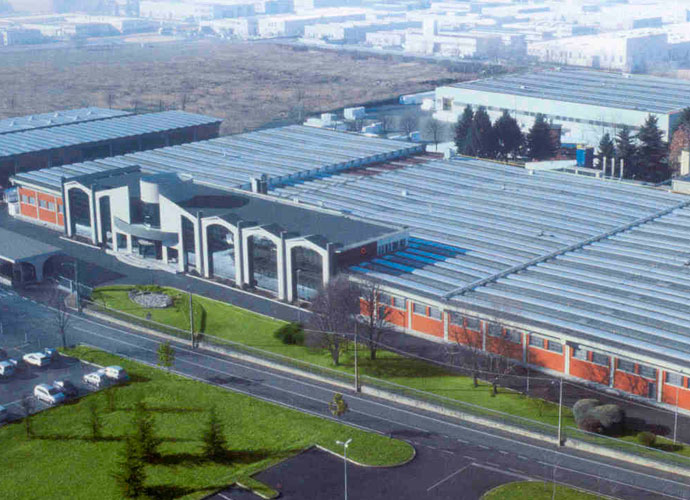 GRP rolls for numerous application fields
Brianza Plastica has established its primary role among GRP rolls producers for the large variety of products application fields. Elyplast GRP flat rolls are perfect for example, for the construction of chimneys in stables thanks to its high anti-corrosive properties; depending on concentration level and temperature range, this kind of product is not affected by the action of acetic and hydrochloric acids, nitric and sulphoric acids, ethyl alcohol and benzol. This characteristic, together with excellent resistance to high-pressure cleaners and ease washability, make GRP flat rolls also ideal for the creation of internal side of sandwich panels: hence, water and neutral soap are enough for their cleaning. Instead, the corrugated version of GRP rolls is used for the construction of greenhouse roofing: good light passage, high mechanical resistance and excellent handling make them a good alternative to GRP corrugated sheets. Last but not least, both GRP flat rolls and GRP corrugated rolls are used in the DIY sector: uniform diffusion of light, mechanical resistance and easy maneuverability are the three main aspects for their usage by DIY enthusiasts.
Eco-friendly GRP rolls producer
Brianza Plastica has always worked hard on the sustainability theme in order to maintain its leading position as GRP rolls producer and to satisfy one of the main company principles: the safety of the environment and human health. This is the reason why Carate Brianza production plant, where GRP sheets and rolls are produced, is characterized by powerful vacuum systems to purify the production environment. This equipment is able to funnel solvents, produced during the production process, in modern abatement plants whose aim is the production of heat to be used for powering the plant itself and generating warm water for heating. This eco-friendly production mechanism is also compliant with the strict European legislation known as B.A.T. (Best Available Techniques).
Other insights on our products
Check out this section to get additional information about Brianza Plastica as GRP rolls producer, so you can enter the company's world and find the right product for your needs.
Contact us for our products
If you are interested in the GRP rolls producer Brianza Plastica, do not hesitate to contact us for any request or suggestion. We are willing to meet specific demands.
CONTACT US